Our
Facilities
Label Manufacturer Malaysia
As one of the trusted self adhesive label & shrink sleeve label manufacturers in Malaysia, we believe in the importance of being transparent with our customers on the quality of our business. That is why we ensure our facilities are routinely maintained and upgraded to provide top-of-the-line services that guarantee satisfaction.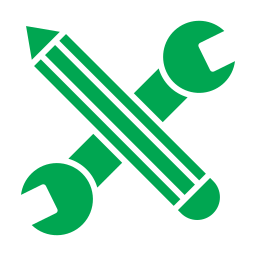 Able Customization
All of our clients can customize their printing materials, so it can suit their company and needs.
Constantly Upgrade
At PTM Labels, we are constantly looking at ways we can improve our products and production process to help deliver quality products to our clients.
High Production
As one of the leading label & sticker manufacturers in Malaysia, we operate 24 hours a day to ensure that we are on schedule and to deliver to our clients on time.
Flexo Printing Machine
As a self adhesive labels & shrink sleeve labels manufacturer in Malaysia, we are able to deliver the quality and services that customers are demanding in the industry today. We have 3 flexo printing machines to support the widest array of applications and 9 colours station machines are capable of making production lead time shorter with higher quality in print and higher flexibility in the combination of printing processes, including cold foil stamping, hotstamping, laminating, and slitting.
It can be used with water-based inks as well as oil-based inks. Currently, water-based inks are popular because of their non-toxicity.
Online AVT System – assist operator access to the detection information anywhere along with the printed stack while being printed and enhances the operators' defect study and analysis during the printing process.
Digital Printing Machine
As a sticker manufacturer Malaysia, we utilize the latest technology in our production. We use the Screen Truepress Jet L350UV+ for short-run jobs. This machine allows a speed of up to 60m/m and a vivid superior speed. Basic CMYK colour configuration can be completed with White and Orange thus offering up to 90% coverage of the Pantone colour gamut and variable data processing as well.
It creates better images with a vivid superior colour appearance than any conventional Flexographic print. Delivering consistency in quality from the first to the last label and from the first run to subsequent runs that are produced over a longer time period.
Letterpress Intermittent Printing
Self-adhesive label sector is important for the industry to trend toward a shorter run and had created a market for intermittent feed letterpress technology on medium short run jobs which require complex in-line multi-process printing, embellishing, and conversion.
Letterpress has some advantages compared to flexo such as low tooling costs allowing it to combine processes such as UV, stamping/embossing, hot and cold foil, reverse printing etc.
Vacuum Waste Handling
PTM Labels, a sticker manufacturer Malaysia utilizes a vacuum-powered waste handling system that is fully automated. As waste-exit can dramatically improve your production efficiency and reduce worker injury hazards. Suction points can be added to any waste/dust-producing machine to automatically remove it from the work area and transport it to a centralized collection point.
Captures machine and computer destroying airborne grit
 Dramatically reduces energy costs from over-working compressors in dirty environments
 Increases available factory floor space for improved workflow
Reduces downtime and enables mechanics to better perform preventative maintenance
Ink Kitchen
Ink kitchen is where the ink could be tailored according to the color sample, printing condition, and the print cost requirement. It is more than just ink making in house, we also perform ink and printing management via ink kitchen to reduce print cost and to improve efficiency.
We also use a densitometer that ensures all pantone colours meet the
international standards.
Ink must work under various conditions and be consistent between
printing batches.
Delivery in a short notice.
New color match with the sample at one go.
Ink kitchen in plant will fulfill all the above requirements.
Quality Control Machine
AVT PRINT VISION / AUTOMATIC DEFECT DETECTION SYSTEM Print inspection depends on manual intervention by the press operator. This impacts the press setup time and the quality, as human intervention is prone to errors.
Automatically inspects printed labels for defects and imperfections, delivering exceptional quality results and eliminating customer rejections.
Automatically stops the rewinder at the relevant defect location for fast and efficient waste removal, to ensure shipment of defect-free material.
Additionally, we use other testing equipment to ensure that all our materials are checked thoroughly before being delivered to our clients.
Question About Us?
Are you looking to understand our facilities more? Then drop us an email or a line to schedule an appointment with one of our representatives!